Graphic novels have been around for decades, and though they continue to enrapture audiences of all ages and interests, they're still frowned upon by some people. Why bash on a form of media that has truly shaped they way some people enjoy reading? Graphic novels are not just for kids, and if you disagree, you're really missing out.
Graphic novels, comics, and multi-media books are all things you can find at most bookstores. They often reside on the same shelves as their novel counterparts, though many readers tend to overlook them or those who choose to read them over more traditional books. In reality, reading graphic novels can be just as great as reading anything else.
Graphic Novels are Constantly Changing
Graphic novels and comics used to be one and the same. Comic book characters have been hugely popular for such a long time, that it's hard to remember a time when today's pop culture was without them.
In fact, illustrated stories date back to as early as when people first started combining writing with art. The concept of stories with art has been around for millions of years, though "comics" as we know them began around the 17th century as political cartoons, and saw a resurgence in the 19th century when included in humorous illustrated magazines.
Of course, comics as we know them now are usually brought up in the context of Marvel or DC, but even Marvel comics have been around for nearly 100 years. Clearly, people have been enjoying illustrated stories for quite some time, and the reading category is still expanding.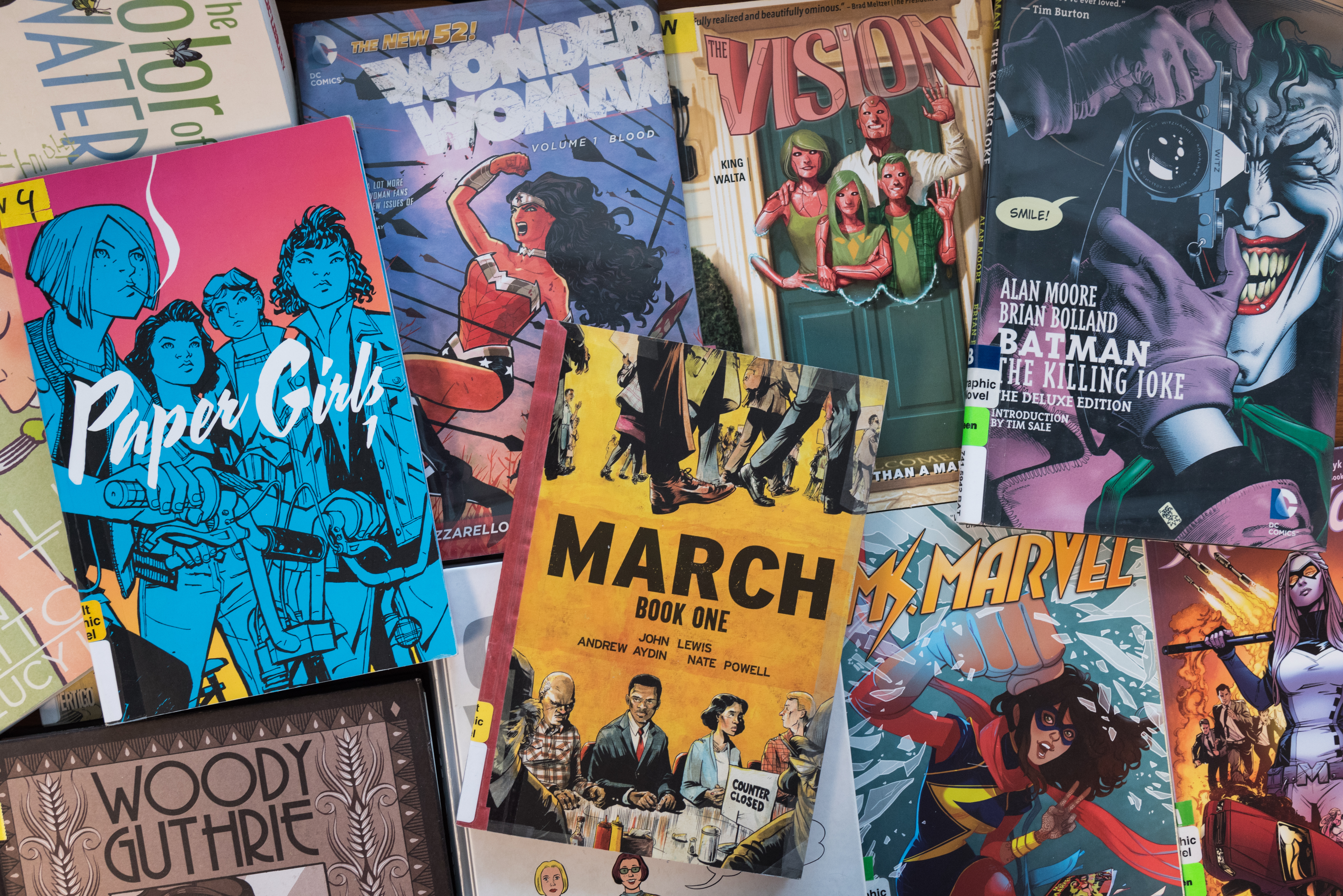 With the publication of graphic novels such as Maus in the 1980s and Persepolis in 2000, the idea of "graphic novels" as real books really changed the genre. The launch of these and similar graphic novels or graphic memoirs has since ignited the the graphic medium as its own literary category. Now, many graphic novels are being taught in schools and are used to teach about difficult subjects while also allowing people of all ages to read by using their imagination.
Graphic Memoirs Are Personal and Insightful 
Graphic memoirs, which are a type of graphic novel usually representing the author's life in some way, are also great for anyone wanting to learn more about certain experiences. The two previously mentioned graphic novels, for example, both revolve around experiences of war and identity.
Memoirs such as Almost American Girl, Fun Home: A Family Tragicomic, and even Relish: My Life in the Kitchen fantastically represent the live of their authors, and touch on topics of race, family tragedies, and a life of food.
These and other memoirs are not intentionally made for children. Instead, they are designed with a wide audience in mind, and are in truth more appealing to audiences with a more mature mindset. Still, graphic memoirs can be interesting to any reader, not just one type.
A Graphic Novel for Everyone
Whether you love superheroes or romance, true crime or coming-of-age, there's a graphic novel for every reader, no matter your age.
Now more than ever, graphic novels are highlighting diverse voices and experiences through this wonderful medium. Just like traditional novels, graphic novels are covering a wide range of genres and topics. Graphic novels have, slowly but surely, built a place for the form in bookshelves by diversifying the graphic content into so much more than it was just a hundred years ago.
Graphic novels can appeal to just about any reader, and even people who don't normally read books to begin with. The images provide a sense of imagination that would not be otherwise there in a traditional novel, and because of this, the images allow the audience to control how the story is being perceived. Like in traditional novels, this makes room for more absorption and learning, perfect for kids and adults alike.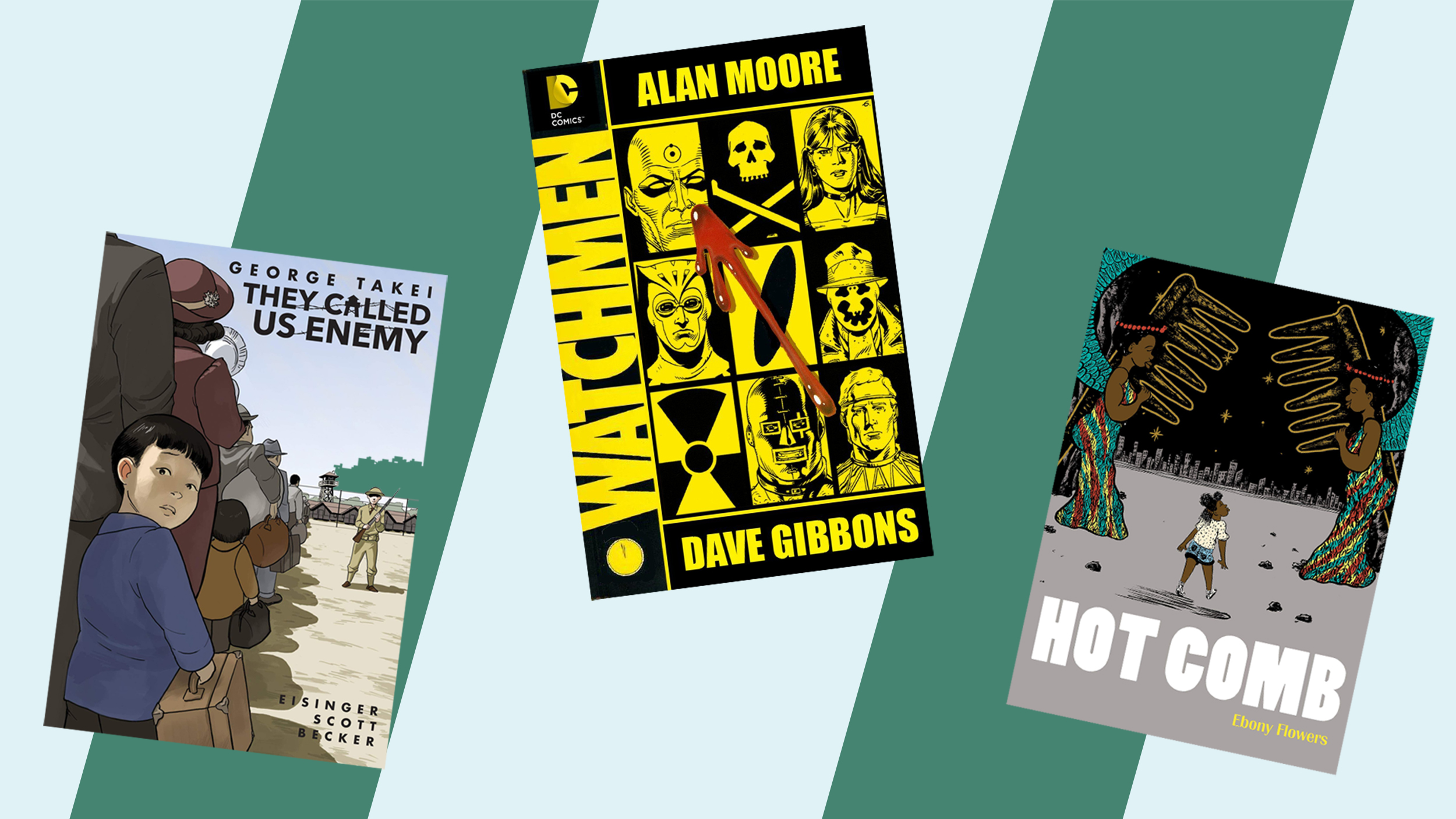 Additionally, graphic novels from the past two decades have been created with new levels of complexity, in terms of both plot and character development. Recent graphic novels are filled with complex characters and relationships, just like traditional novels. Because of this, reading graphic novels can often feel like being in a world just as fulfilling as more conventional novels.
So, do you read graphic novels? And if you don't, will you consider it? Pick up a graphic novel of your preference, and I promise you're in for an exciting ride!
Featured Image Via Kayla Dunham-Torres / Bookstr