Marvel's latest trailer dropped in the form of Hawkeye, featuring Jeremy Renner as the titular character and Hailee Steinfeld as Kate Bishop. The series will start airing on Disney+ on November 24 as an early Christmas present to all the Marvel fans!
Clint Barton aka Hawkeye, is one of the six original Avengers and, so far, the only one not to get his own solo movie, although The Incredible Hulk did not feature Mark Ruffalo as Bruce Banner/the Hulk. However, unlike half the original Avengers, he is fortunate enough to still be alive and still portraying his character in the Marvel Cinematic Universe. Iron Man, Black Widow and Captain America were all voiced by different actors when their characters returned in Marvel's What If…? series, after their characters' deaths and/or retirements in Avengers: Endgame.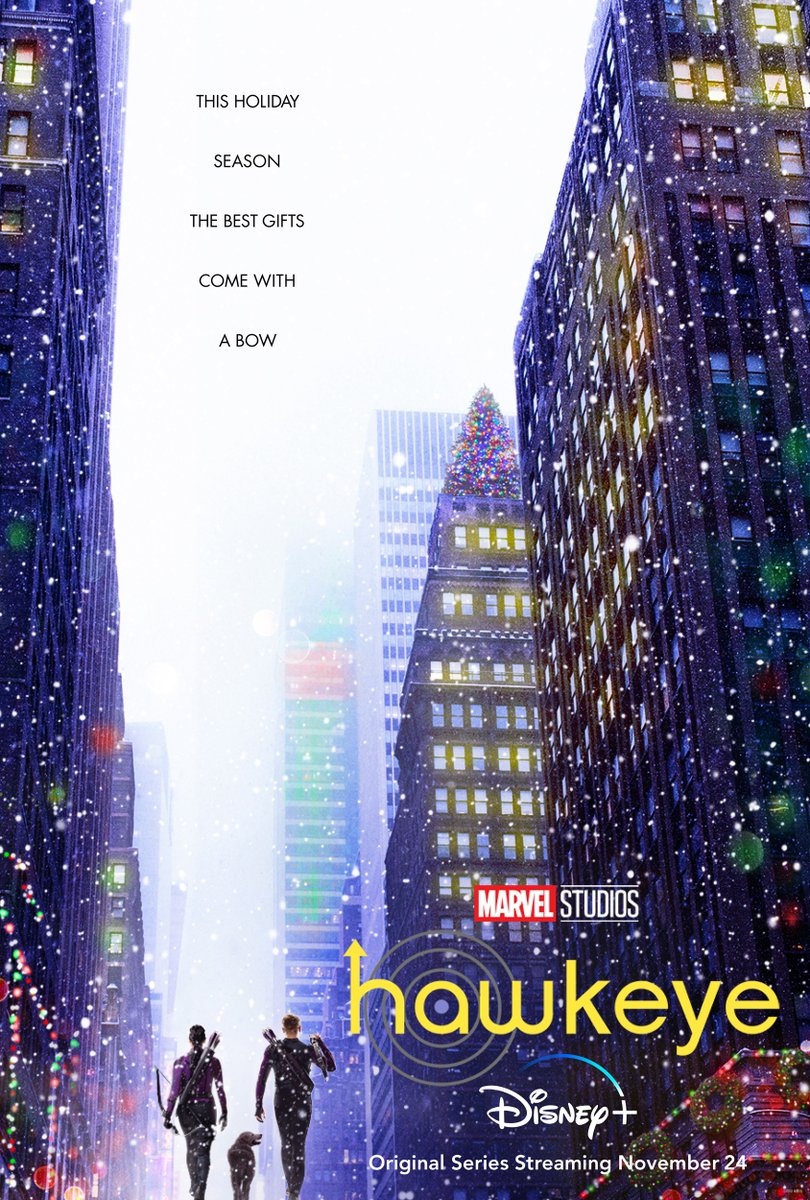 Hawkeye is the first of the six original Avengers to get his own miniseries, a feat that is slightly diminished thanks to Wanda, Vision, Loki, Sam Wilson and Bucky getting their own miniseries first, with Loki returning for a second season in 2022. While WandaVision, The Falcon and The Winter Soldier and Loki are wonderful additions to the Marvel Cinematic Universe, Hawkeye promises to be more happy than sad, seeing as Clint finally is back with his family, all of whom are real and not created via the Mind Stone and Wanda's grief and love.
There are plenty of things to be excited about in the Hawkeye trailer, including, but not limited the introduction of Kate Bishop, Hawkeye's mentee; Hawkeye's past catching up with him; and – while it wasn't included in the trailer – the likely return of Florence Pugh's Yelena from Black Widow, seeing as she blames Hawkeye for her adopted sister's death.
While the Avengers introduced in the first three phases of the MCU are all exciting and memorable, the new ones introduced in and returning for Phase 4 (some after a long hiatus) are definitely living up to the hype and reputation of the previous three phases.
Hawkeye is promising to be much funner than WandaVision, which was based on the five stages of grief, at the end of which, Wanda lost her love again and both her children (admittedly with hints that they might return thanks to the multiverse). Hawkeye's family are all alive and real and I sincerely doubt that Clint would lose any or all members of his family again after they were all blipped out of existence thanks to Thanos' snap.
However, one of the most unique things about the trailer is Rogers the Musical, which is most likely a new musical based on Captain America that will be performed (at least part) in the series. There have been a few "musical episodes" within Marvel, these being in Seasons 7 and 2 of Agents of S.H.I.E.L.D. and Agent Carter respectively, featuring select few of the cast actually singing. Rogers the Musical promises to be a take on the scripted stage shows that Steve Rogers performed in Captain America: The First Avenger and definitely be more exciting, upscale and modern!
All in all, Hawkeye promises to be a very exciting show. One of the most exciting things about both Hawkeye and Black Widow is that neither of them has superpowers beyond their fighting skills and high-tech weapons. It is a reminder that the most ordinary of people can become extraordinary and that anyone can do anything if they put their minds to it.
Featured Image Via Marvel Studios