The new project by acclaimed horror director Mike Flanagan, known for films such as Oculus and Doctor Sleep and hit mini series The Haunting of Hill House and The Haunting of Bly Manor, is coming to Netflix this fall, and we just got the first look!
If you have been paying close attention, you know that Mike Flanagan has been teasing his latest project, Midnight Mass, in other movies such as Hush and Gerald's Game. Fans have been eager to see what this new project is all about, and now that we've seen the teaser trailer, we could not be more excited for it.
According to the Netflix synopsis, Midnight Mass tells the tale of a small, isolated island community whose existing divisions are amplified by the return of a disgraced young man and the arrival of a charismatic priest. When Father Paul's appearance on Crockett Island coincides with unexplained and seemingly miraculous events, a renewed religious fervor takes hold of the community — but do these miracles come at a price?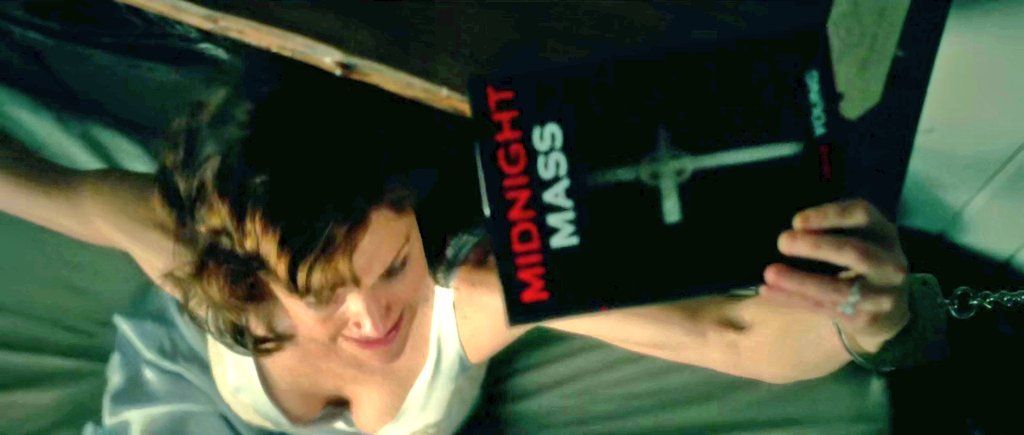 The show will be a seven-episode mini series, staring Zach Gilford and Hamish Linklater, as well as some returning stars from Flanagan's past projects like Rahul Kohli and Kate Siegel. The series is scheduled to be released by Netflix on September 24 of this year.
FEATURED IMAGE VIA NETFLIX GEEKED