Get ready to binge another gripping mystery series, because the teaser trailer for the One of Us is Lying adaptation just dropped.
The show's first trailer is here, and if you haven't read the original book, you're missing out on one of YA's most popular thrillers.
"One of Us Is Lying is the story of what happens when five high schoolers go into detention, but only four of them come out alive," according to the book's author.
The popular book series has been at the top of the NYT bestseller list for years, and author Karen M. McManus has written several similar bestselling novels since the book's original release in 2017.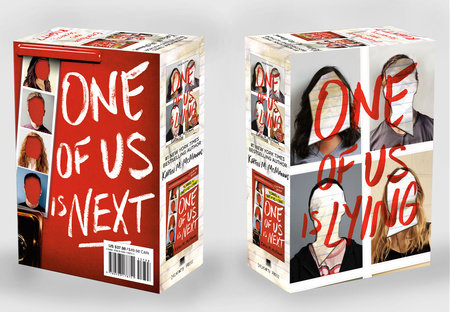 McManus' popular novel will soon come to a small screen near you. The series will last for eight episodes and will premiere on the Peacock streaming service. The teaser includes introduces the audience to the main primary suspects: Nate Macauley (played by Cooper van Grootel), Addy Prentiss (Annalisa Cochrane), Cooper Clay (Chibuikem Uche), and Bronwyn Rojas (Marianly Tejada), in addition to Simon played by Mark McKenna.
Darío Madron, the co-creator of the popular Netflix series Elite, serves as an executive producer on the new series, while Erica Saleh (Evil) wrote the pilot and will executive produce. Filmmaker and actress Jennifer Morrison directed and produced the pilot.
If you're a fan of YA thrillers and book-to-screen adaptations, this is one series you won't want to miss.
Featured image via Cultress and Peacock