In November 2009, St. Martin's Press teamed up with book blogger Georgia McBride to run a contest for aspiring New Adult fiction authors. Little did they know that this simple idea would set the stage for something much bigger than they could have ever imagined.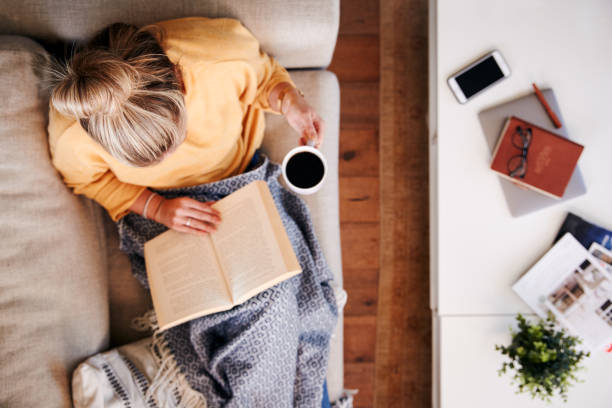 It all started with a contest rule: "cutting-edge fiction with protagonists who are slightly older than YA … fiction similar to YA that can be published and marketed as adult – a sort of an older YA or new adult."
Now, think of the last book you read that featured protagonists in their twenties and tell me that McBride and St. Martin's Press' request isn't the exact definition of the genre that has come to be known as New Adult today. And yet, this emerging category still has a long way to go.
If someone asks you what New Adult is, you can give them the definition from above, or you could simply tell them to think of books like Jamie McGuire's Beautiful Disaster, Cora Carmack's Losing It, Molly McAdams' Taking Chances, Casey McQuiston's Red, White & Royal Blue, Rainbow Rowell's Fangirl, or anything by Colleen Hoover, and even some Christina Lauren and Jennifer L. Armentrout.
"Then what's the point of writing this article if New Adult books are getting published?" some of you might ask.
Good question, thank you for bringing that up. The answer is two-fold.
For one, it is mostly thanks to self-published writers that the New Adult genre is now on publishers' radars. After St. Martin's Press and McBride's contest, the New Adult niche started to expand, with indie authors like Jamie McGuire, Molly McAdams, Cora Carmack, and Abbi Glines who chose to self-publish their books because publishers refused to market the genre.
Associate Editor at Kensington Publishing says:
"New Adult really surged because of self-published writers. When new adult e-books started to hit the bestseller lists, traditional publishers really sat up and took notice. And when you look at the sales figures, you can't deny it's a good business decision as well."
As of today, most publishing houses know what New Adult is and why it was created, like Harlequin/HQN Senior Editor Margo Lipschultz says:
"The traditional wisdom was that books about college-age characters were too old for the YA shelves in bookstores, and too young for the general fiction or romance shelves."
And yet, if you take a closer look at the list of books mentioned above, you will see that, besides the ones that are self-published and therefore exempt from traditional publishing norms, the rest are New Adult books that are marketed as Young Adult, Contemporary, or Adult books. Red, White, & Royal Blue? NA sold as Contemporary. Anything written by Colleen Hoover? NA Romance sold as Adult Romance even though most of her characters are in their twenties. A Court of Thrones and Roses – and this is perhaps the most ridiculously obvious one of them all – NA Fantasy series where the youngest character (Feyre, the protagonist) is 19 at the beginning of the first book, which depicts more than just a few sex scenes and is still sold as Young Adult. Young. Adult. If this does not make you want to scream, I don't know what does.
Are you starting to see the problem now?
Young Adult is a genre that's supposed – and marketed – to appeal to readers aged 12-18 years old. (Note my use of the word 'supposed'). Thousands of people from older demographics read YA books regardless of the age gap between them and the characters. One part of the reason for this, is that a great number of YA fiction is relevant and relatable, and/or nostalgic for an older audience, but the other part of that reason is that most YA books are actually New Adult books marketed by publishers as YA.
I am almost twenty years old, and every time I go to a bookstore, I see more people at the YA section that are in their mid/late-twenties to thirties than I see teenagers. Of course, personal preference has a lot to do with that, but there is also no denying that a good 60% of the "YA" books we read should belong in the New Adult section.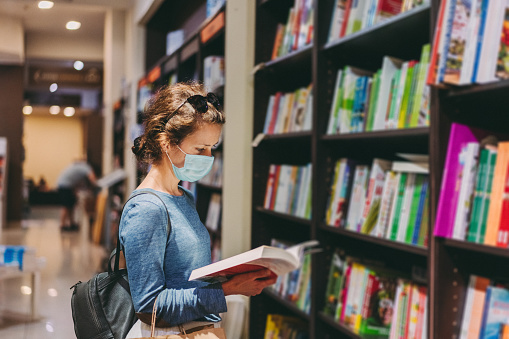 This brings us to another problem: the New Adult genre is invisible (to traditional publishers).
Despite New Adult books gaining popularity and expanding across different categories: romance, fantasy, mystery, horror, etc…, (most) traditional publishers remain reluctant when it comes to marketing a book as NA. This is because they either disregard the genre "smutty YA," and therefore don't believe in its merit and validity, or because they simply don't see the point of adding another category between YA and Adult fiction. There is a lot of confusion surrounding the New Adult genre: the intended audience, the themes, the issues, the characters, etc…, and all that confusion is understandable. New Adult is a versatile, beautifully complex, and fresh genre. A reader in their twenties will find it hard to relate to a sixteen-year-old protagonist in high school, and even harder to relate to someone in their thirties. When you're in your twenties, freshly out of college, your life is painted with this mix of optimistic courage and skeptic awareness that makes you excited about all the possibilities ahead but also terrified that it might not work out because you know nothing in life is easy. Maybe you're still in college, getting your first apartment, or starting a job. Maybe you just broke up with your high school sweetheart because you realized how different you two were, or maybe you just met someone and are tempted to call it love. This is what New Adult is about. It's about new life experiences, first and second love, self-discovery, and growing into the person you want to be.
As Melissa de la Cruz, author of the Vampires in Manhattan series, so perfectly explains:
"What attracts me to new adult books is that they are about a time in one's life where one is still young, but old enough to enjoy the pleasures of adulthood. It's a time in my life that I remember very clearly, getting that first job, leasing a first apartment, falling in love with the wrong guys, and figuring out what to do about that."
Publishers shouldn't hesitate to make New Adult a genre of its own, because not only does it proudly belong on bookshelves, but it could also be highly profitable on the market if given the chance to do so.
Fortunately, New Adult is getting more visibility as time goes by, thanks to traditionally published authors who insist that their books are New Adult being marketed differently. A good example of this is Kerri Maniscalco, best-selling author of the Stalking Jack the Ripper series, who when talking about her second project, Kingdom of the Wicked, published by James Patterson, clearly states:
"This series is being written as "new adult." Book two, KINGDOM OF THE CURSED, jumps significantly in romantic content based on plot reveals and world-building."
Since 2009, the New Adult genre has been growing in more ways than one, thanks to people who saw its potential and invested time and effort in giving it the recognition it deserves. That being said, it is still a young, niche category that I hope to see on the shelves one day.
featured image via kayla dunham-torres