Demigods, rejoice! The writers' room for the Percy Jackson series adaptation on Disney+ has officially begun.
With preliminary casting for the lead already underway, and the hunt for directors continuing, the writers' room for the Disney+ original began on July 12th. Becky Riordan, the wife of the series author Rick Riordan, confirmed the news on her Twitter account.
Writer Joe Tracz has been confirmed as a writer on the show, which should be both a relief for the fans and a positive indication of the show's direction.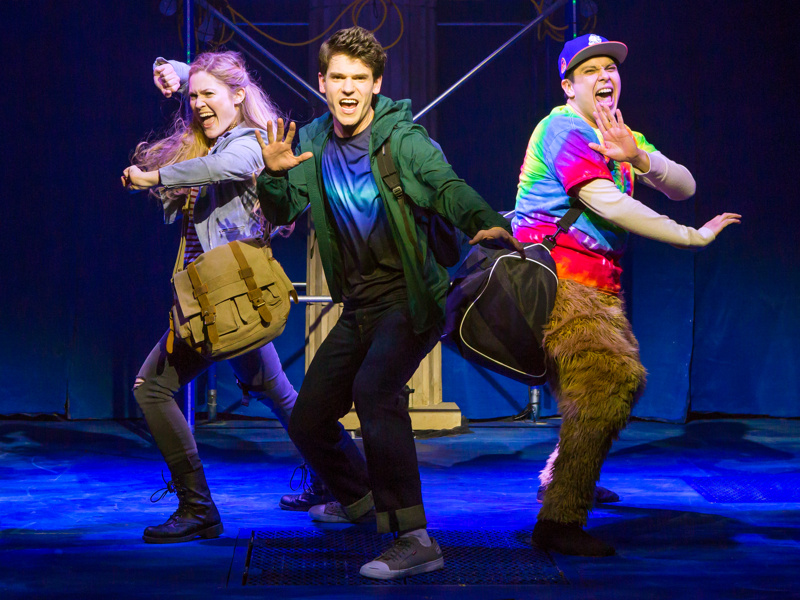 Most notably, Tracz recently served as the book writer for the "Lightning Thief" Broadway musical, which was widely loved by many Percy Jackson fans for its close dedication to Riordan's original book series.
Tracz was also one of the main writers for Netflix's A Series of Unfortunate Events, based on the children's books by Lemony Snicket. Evidently, he is well-versed in popular and highly-anticipated adaptations.
Riordan also mentioned that, after the first day in the writers' room, the team had discussed their favorite Percy Jackson characters at length.
It looks like all is well on the journey toward a satisfying Percy Jackson adaptation, and we couldn't be more excited.
Featured Images via Disney Hyperion and Broadway World