The film rights to Rainbow Rowell's bestselling novel Eleanor & Park have been acquired and pre-production is already underway.
Image Via Amazon
The 2012 novel is about two misfit teenagers, Eleanor and Park, living in Nebraska in 1986 who find a connection thanks to comic books and mixed tapes and soon fall head over heels for each other. It's a story of the the high school experience as well as the wonders, and horrors, of first love with themes of domestic abuse, child abuse, bullying, and body image.
Image Via 
Rainbow Rowell.com
The book received critical acclaim upon release with Kirkus Reviews calling it, "Funny, hopeful, foulmouthed, sexy and tear-jerking, this winning romance will captivate teen and adult readers alike," and The Boston Globe and The Horn Book Magazine noting it as "an honest, heart-wrenching portrayal of imperfect but unforgettable love".
Awards were aplenty. The American Library Association gave the book a 2014 Michael L. Printz Award Honor for excellence in young adult literature, it received the Rowell the 2013 Boston Globe-Horn Book Award for fiction, NPR put the book on their list of the Best Books of 2013, and the audio book received a 2014 Odyssey Honor, and those don't amass to half of the awards it rhas eceived.
To make things interesting, Deadline reported that "Plan B will produce with PICTURESTART'S Erik Feig, whose upstart production company has committed to finance the film. The author is writing the script and will be exec producer."
Holy moly!
Image Via 
Creative COW
Plan B has recently worked on Vice, Moonlight, as well as The Departed.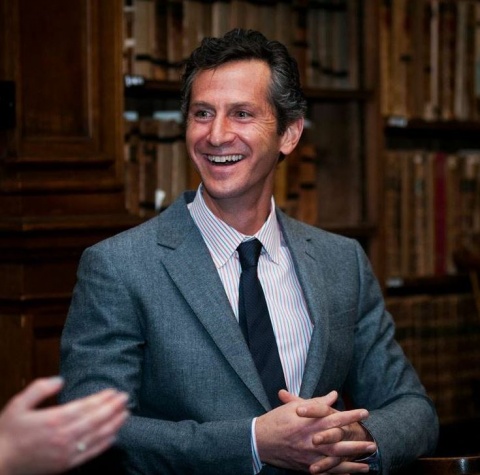 Image Via 
Columbia College – Columbia University
Erik Feig has produced, supervised and originated the production of Academy Award-winning films such as La La Land and The Hurt Locker, along with book adaptations such as The Twilight Saga, The Hunger Games series, and the Divergent series.
Image Via Hollywood Reporter
He's a seasoned pro and he's got Lucy Kitada at his side as executive producer, whose worked on  A24's Under the Silver Lake, starring Andrew Garfield and the Netflix thriller 13 Minutes.
Rowell herself has trusted them to be a great team. She told Deadline:
I really feel like I couldn't have found a better group of people to trust with Park and Eleanor — and I can't wait to see this project come to life.
Neither can we!
Featured Image Via Candy Mag.com