We all love a good, swoon-worthy romance in a novel, but we often forget that some of the best bonds in books – just like in real life – are first and foremost friendship-based. Fictional friendships serve as a reminder that even in the darkest hours, having someone by your side can make the unbearable slightly more bearable. So today, to celebrate International Friendship Day, let's remember some of the best fictional friendships and crews, and why we love them so much!
"What a beautiful place to be with friends." 
Harry, Ron, and Hermione were eleven at the beginning of the Harry Potter series, and so were many of us. We grew up reading about their adventures at Hogwarts and later on had the chance to see them come to life on the big screen. Despite all the controversy surrounding J.K. Rowling, the Golden Trio will always have a special place in our hearts.
2. the dregs from the six of crows duology
"No mourners. No funerals."
Leave it to Leigh Bardugo to write six of the most morally gray characters ever encountered in contemporary fantasy and manage to make us all root for them. Nothing says friendships like committing crimes together and being willing to die for your partners.
"I love my people, and my family. Do not think I won't become a monster to keep them protected."
Oof … doesn't that give you chills? Anyone who has read ACOTAR will tell you that the found family trope the Night Court circle has is simply wonderful. Blood doesn't make you family; loyalty does, and the Inner Circle is a perfect example of that.
"Their magic. Their quest. Their awfulness and strangeness. Her raven boys."
Man, those raven boys. They might bicker all the time, but at the end of the day, they will always be there for each other. Watching their bond grow from reluctant allies to almost family is one of the best things about these books.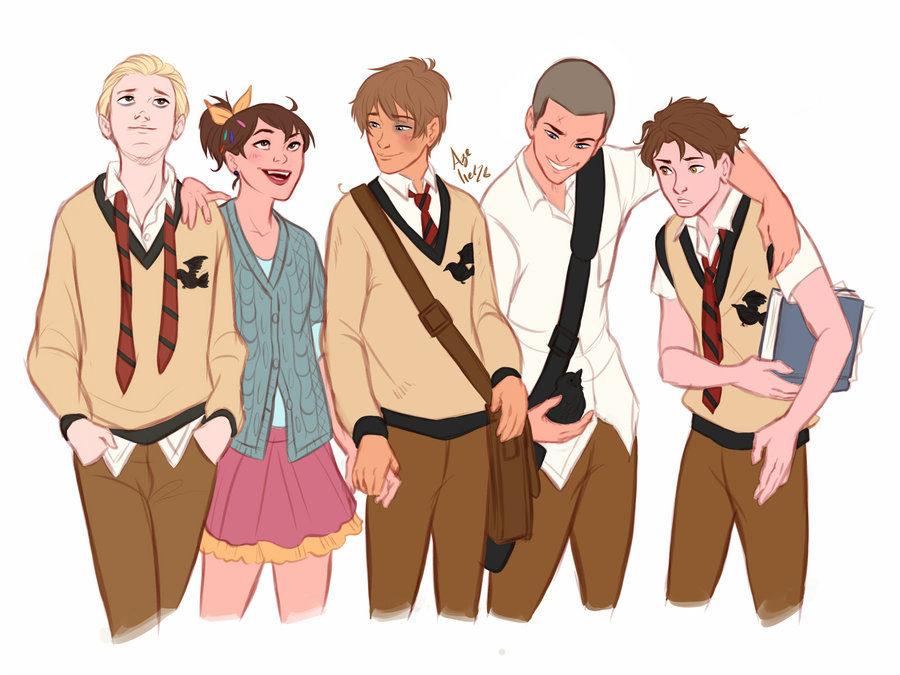 Which one of these fictional squads is your favorite and which one would you like to be a part of? Share this with your friends and let them know you love them!
featured image via pixabay