Today, we're celebrating the 97th year of Little Orphan Annie! The famous comic strip debuted on August 5th in 1924, and it's been in our hearts ever since.
What do you know about Annie? Let's find out!
Little Orphan Annie Entered the world on The New York Daily News
The comic strip, Little Orphan Annie, was created by young cartoonist Harold Gray (1894-1968) and was published by The New York Daily News. The comics were beloved, and sparked several adaptations and continuations of the story. For example, Little Orphan Annie was made into a radio show in the 1930s, and later became what is now a well-known Broadway musical production.
After Gray's death in 1968, several artists continued the comic strip and ran classic rerun comics until its end in 2010.
Little Orphan… Otto?
Did you know Annie was almost a young boy named Otto? Gray decided to switch the character's gender when he realized that of the 43 comic strips running at the time, only three featured women in prominent roles.
Annie's Crime-Fighting Past
During the 1920s, Annie focused on solving crimes and getting herself out of tricky situations using her good sense and gumption. Sometimes, she even had to step in to help Daddy Warbucks get out of a tricky situation or two!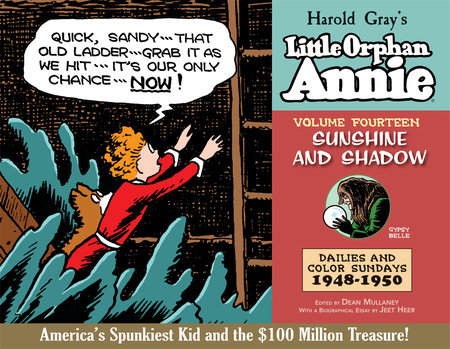 In the 1930s, Gray shifted the comic's focus to a more political tone, but occasionally tried to make the strip fun by adding paranormal aspects to the crime storylines.
The Creator's Shared Qualities
Gray's parents both died before he had finished school. This lead him to become independent and entirely self-made, which were ultimately some qualities he used to develop Annie's character.
Annie's Support
A veteran of World War I, Gray was a strong supporter of the Allies during World War II, and in the comic strip, Annie forms a group called the Junior Commandos to help out with the war effort.
Annie was a figure of female empowerment
Although she was a small girl, Annie was no damsel in distress. She often found herself caught up in criminal schemes or political intrigue, and even in situations where she was in physical danger during the comic strip. However, Annie was resourceful and clever, and she was usually able to get herself out of those situations without needing to be rescued.
Featured Image via Throwbacks