The first half of this year has already been full of great book-to-movie and book-to-TV adaptations, but there are even more coming our way over the next six months! Here are some of the ones that we cannot wait to watch:
Fear Street
A film trilogy based on the Fearstreet books by R. L. Stine is coming to Netflix, and the best part is you can already watch the first installment! The movie is after a series of brutal slayings, and follows a teen and her friends take on an evil force that's plagued their notorious town for centuries. "Fear Street Part One: 1994," sets up the mystery, and  "Fear Street: 1978″ (premiering July 9) and "Fear Street: 1666″ (streaming July 16) unravel the origin of the town and its slayings.
The Last Letter from Your Lover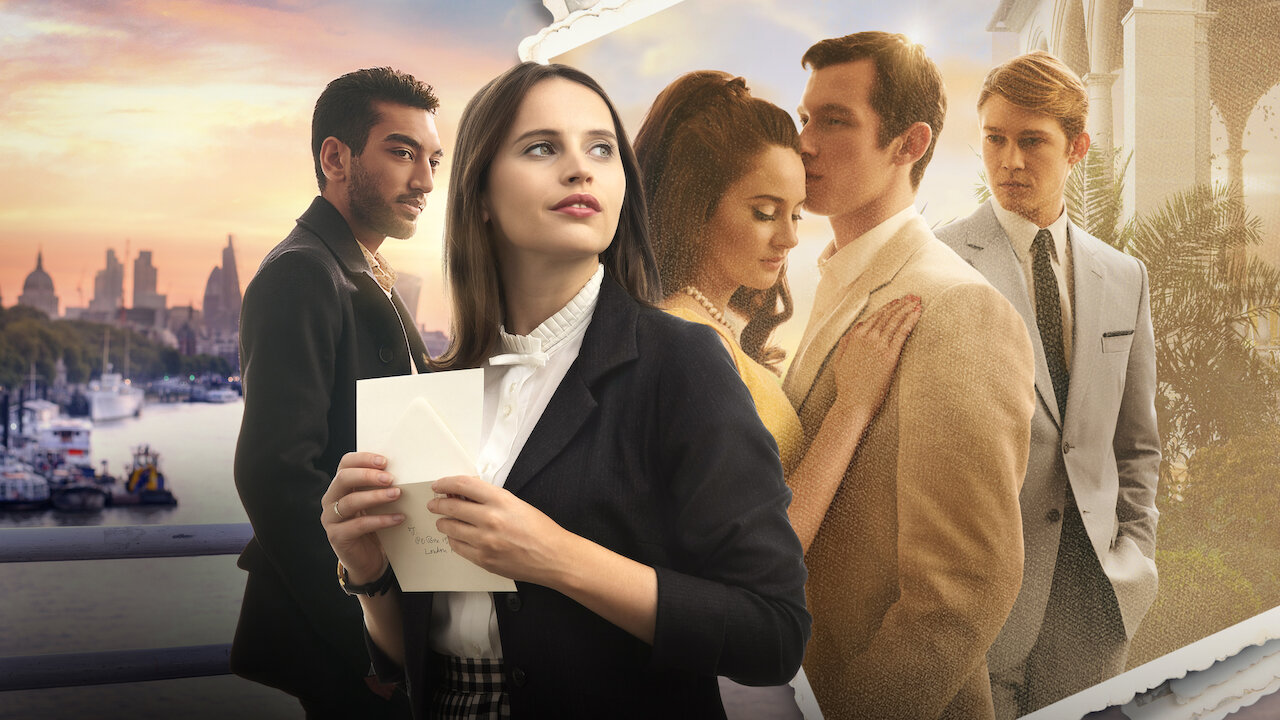 The story follows a journalist who, after finding a trove of love letters from the 1960s, sets out to solve the mystery of a secret affair. The movie stars Shailene Woodley (Divergent, Big Little Lies), Felicity Jones (The Theory of Everything, Rogue One), Joe Alwyn (The Favourite, Mary Queen of Scots), and Callum Turner (Fantastic Beasts: The Crimes of Grindelwald, Emma). It is set to be released on Netflix July 23, 2021.
Nine Perfect Strangers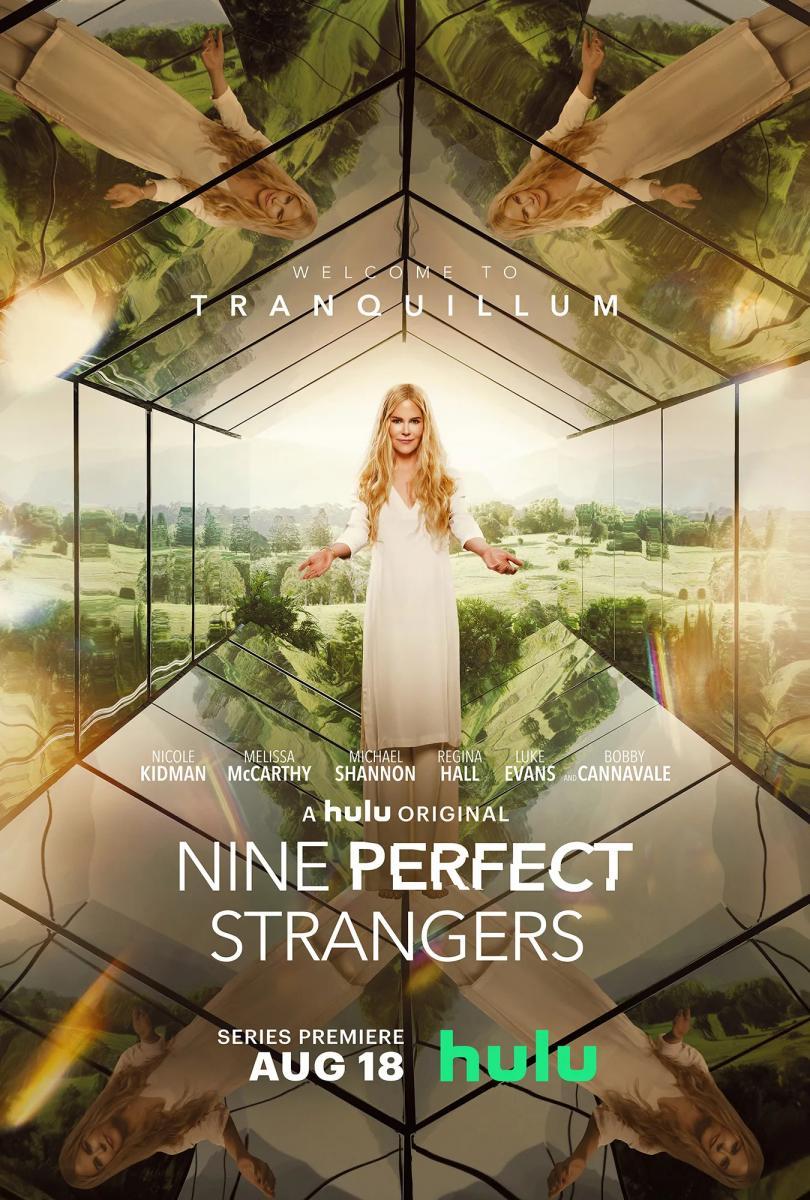 Could ten days at a health resort really change you forever? These nine perfect strangers are about to find out. The adaptation of the New York Times best-selling novel by Liane Moriarty takes place at a boutique health-and-wellness resort that promises healing and transformation as nine stressed city dwellers try to get on a path to a better way of living. The mini series is set to premiere August 18, 2021, on Hulu.
Dune
After pushing the release date for the much awaited adaptation of the acclaimed novel by Frank Herbert, Dune is finally coming to the big screen October 1, 2021. The movie, directed by Denis Villeneuve, follows Paul Atreides as he leads nomadic tribes in a battle to control the desert planet Arrakis. The star-studded cast includes Timothée Chalamet, Rebecca Ferguson, Oscar Isaac, Josh Brolin, Stellan Skarsgård, Dave Bautista, Stephen McKinley Henderson, Zendaya, David Dastmalchian, Chang Chen, Sharon Duncan-Brewster, Charlotte Rampling, Jason Momoa, and Javier Bardem.
The Last Duel: A True Story of Crime, Scandal, and Trial by Combat in Medieval France
Based on the book The Last Duel: A True Story of Crime, Scandal, and Trial by Combat in Medieval France by Eric Jager, The Last Duel takes place In 14th-century France, following the knight Jean de Carrouges and his squire Jacques Le Gris, who are ordered to fight to the death after Carrouges accuses Le Gris of raping his wife. Directed by Ridley Scott, with a screenplay by Ben Affleck, Matt Damon and Nicole Holofcener, and starring Matt Damon, Ben Affleck, Adam Driver and Jodie Comer. The release date for this movie is set to be October 15, 2021.
The House of Gucci
From director Ridley Scott, starring Lady Gaga and Adam Driver comes the sensational true story of murder, madness, glamour, and greed that shook the Gucci dynasty. On March 27, 1995, Maurizio Gucci, heir to the fabulous fashion dynasty, was slain by an unknown gunman as he approached his Milan office. In 1998, his ex-wife Patrizia Reggiani Martinelli—nicknamed "The Black Widow" by the press—was sentenced to 29 years in prison, for arranging his murder.  Did Patrizia murder her ex-husband because his spending was wildly out of control? Did she do it because her glamorous ex was preparing to marry his mistress, Paola Franchi? Or is there a possibility she didn't do it at all? We will be able to watch the adaptation on the big screen on November 24, 2021.
Blonde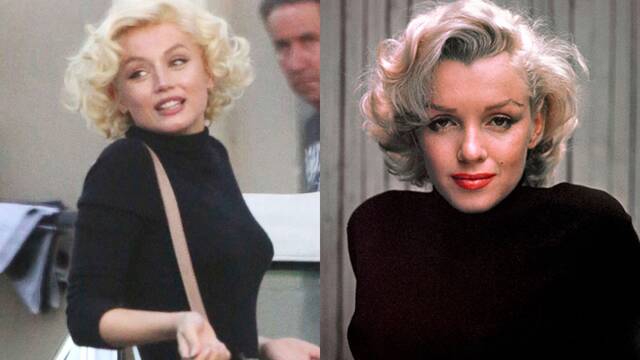 Based on the 2000 novel of the same name by Joyce Carol Oates, Blonde follows the fictionalized life of American actress Marilyn Monroe. The movie will star Ana de Armas (Knives Out) as the iconic actress Marilyn Monroe. There is not an official release date for the film yet, but it is expected to release late this year on Netflix.
Feature Images via IMdb