Have you, much like many of us did, spent the last few weeks being unable to kick Bo Burnham's songs out of your head? Did you have a mental breakdown or two while watching his special? Well, I have the list just for you. Here are some books that will give you that funny feeling just like the songs from 'Inside' did:
Been stuck inside while the world crumbles around you? That's exactly the vibes that 'Look Who's Inside Again' give, and very much what the protagonist from A Gentleman In Moscow is experiencing.
In 1922, Count Alexander Rostov is deemed an unrepentant aristocrat by a Bolshevik tribunal, and is sentenced to house arrest in the Metropol, a grand hotel across the street from the Kremlin. Rostov, an indomitable man of erudition and wit, has never worked a day in his life, and must now live in an attic room while some of the most tumultuous decades in Russian history are unfolding outside the hotel's doors. Unexpectedly, his reduced circumstances provide him entry into a much larger world of emotional discovery.
Waking up at 11:30 (if waking up at all), no clean clothes and no will to live? Sounds like My Year of Rest and Relaxation! 
In My Year of Rest and Relaxation our protagonist is having a pretty terrible time. She has everything anyone could possible want, a good body, a good job, a nice apartment on the Upper East Side, and a lot of money, and yet…The solution to all of her pains? Doing a bunch of drugs and sleeping for a whole year.
While 'Bezos I' criticizes Jeff and his huge amount of wealth in particular, finding a book that criticizes Jeffrey Bezos directly is hard to find (weird, right?!) so let's just criticize the whole system of wealth inequality!
The top 1 percent of Americans control 40 percent of the nation's wealth. But as Joseph E. Stiglitz explains in this best-selling critique of the economic status quo, this level of inequality is not inevitable. Rather, in recent years well-heeled interests have compounded their wealth by stifling true, dynamic capitalism and making America no longer the land of opportunity that it once was. They have made America the most unequal advanced industrial country while crippling growth, distorting key policy debates, and fomenting a divided society. Stiglitz not only shows how and why America's inequality is bad for our economy but also exposes the effects of inequality on our democracy and on our system of justice while examining how monetary policy, budgetary policy, and globalization have contributed to its growth. With characteristic insight, he diagnoses our weakened state while offering a vision for a more just and prosperous future.
The internet is a wondrous, horrible, horrible place. And one that is almost impossible to leave. But if there's so much terribleness on the internet, why do we find it so addicting?
In Irresistible, Adam Alter, a professor of psychology and marketing at NYU, tracks the rise of behavioral addiction, and explains why so many of today's products are irresistible. Though these miraculous products melt the miles that separate people across the globe, their extraordinary and sometimes damaging magnetism is no accident. The companies that design these products tweak them over time until they become almost impossible to resist.
problematic – so you've been publicly shamed
Done some problematic shit and waiting for the day you're going to be found out and get call out for it? Just like in this song, Jon Ronson addresses cancel culture in his book So You've Been Publicly Shamed. 
From saying bad jokes to making mistakes at work, once the transgression is revealed, collective outrage circles with the force of a hurricane. A great renaissance of public shaming is sweeping our land. Justice has been democratized. The silent majority are getting a voice. But what are we doing with our voice? We are mercilessly finding people's faults. We are defining the boundaries of normality by ruining the lives of those outside it. We are using shame as a form of social control.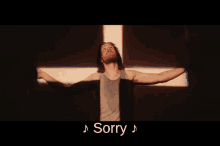 'How the World Works' talks about a whole lot of things, but one of the big themes of this song is how white people view social justice movements as a way of bettering themselves and not…I don't know, the world? So, read a book, educate yourself! You can start your race education by first talking about race, and So You Want to Talk About Race is a great book for that.
How do you tell your roommate her jokes are racist? Why did your sister-in-law take umbrage when you asked to touch her hair — and how do you make it right? How do you explain white privilege to your white, privileged friend?  From intersectionality and affirmative action to "model minorities," Ijeoma Oluo talks about it all in an attempt to make the seemingly impossible possible: honest conversations about race and racism, and how they infect almost every aspect of American life.
Sexting – Vox
Sexual content but no actual sex? That's what sexting is, and also Vox by Nicholson Baker.
A man and a woman, strangers to each other, residents of distant cities, have both called an adult party line. Finding each other's voice attractive, they soon switch to a private, "one-to-one" connection.
A simply, yet highly existential song about retreating from society and criticizing it from afar while at the same time wanting to be the center of attention of it. This song requires an equally existential book, and that is Notes from Underground by Fyodor Dostoevsky.
In this book, the unnamed narrator is a former official who has defiantly withdrawn into an underground existence. In full retreat from society, he scrawls a passionate, obsessive, self-contradictory narrative that serves as a devastating attack on social utopianism and an assertion of man's essentially irrational nature.
Now, if you excuse me, I'll be going back to streaming 'Inside'.
Featured Image via Netflix