There's something reassuring in the idea that once a podcast gets popular enough, it releases a book. It means that despite all these new forms of media, books still hold an important place in our hearts. Here are some podcasts that have come out with books that you can read, even if you haven't listened.
Image via amazon
Pod Save America is one of the most popular podcasts out today. It's hosted by Obama's former communications director, and talks about the political state in America after that administration.  In this book, Pfieffer talks about his experience with the Obama presidency and how it rose above all the groups trying to bring it down.
Image via amazon
Based on the hysterical podcast, Sawbones, this book discusses the insane medicine practices that got us to where we are today. It talks about everything from opioids to drinking urine and is sure to fascinate you and make you laugh.

Image via amazon
I could write pages on Welcome To NightVale and how it is one of the greatest podcast of all time. But, with over 100 episodes, it's a lot to commit to listening to. NightVale is a town where the weird is accepted, where hope is strong, and where all kinds of love are thriving. This book will at least give you a taste of what it is like to immerse yourself in the bizarre beautiful world.
Image via amazon
The Moth is a charming live storytelling podcast that features people from all over the world. This book is the first of a few that collects the best stories from the podcast and transcribes them. While there is no experience quite like listening to someone tell their story, reading it allows for another level of depth that deserves to be shared.
Image via amazon
While this book is not directly created by the producers of Serial, it still compliments the podcast nicely. It takes an in-depth look at the story of Adnan Syed, who was convicted for the alleged murder of his girlfriend. Chaudry brings in new evidence that the podcast didn't have, and discusses the impact that Serial had on the case.
6. 'LimeTown' by Cote Smith, Zack Akers, and Skip Bronkie
Image via amazon
This book is a prequel to the fictional podcast Limetown. It follows a journalist as she investigates the disappearance of 300 people from a research facility. The book acts as a prequel to the podcast and gives the journalist, Lia, an origin story.

Image via amazon
This podcast and novel stem from the same guys who created NightVale. Alice Isn't Dead tells the story of Keisha, who goes on a road trip to search for her missing wife Alice. The book offers a retelling of the podcast that adds new layers and details for new fans or avid listeners.

Image via amazon
The podcast Lore shares scary real stories in a campfire-like tone that display some of the worst aspects of humanity.  This book dives into the monsters the live in our heads with true stories from all over the world. It's a creepy but captivating read.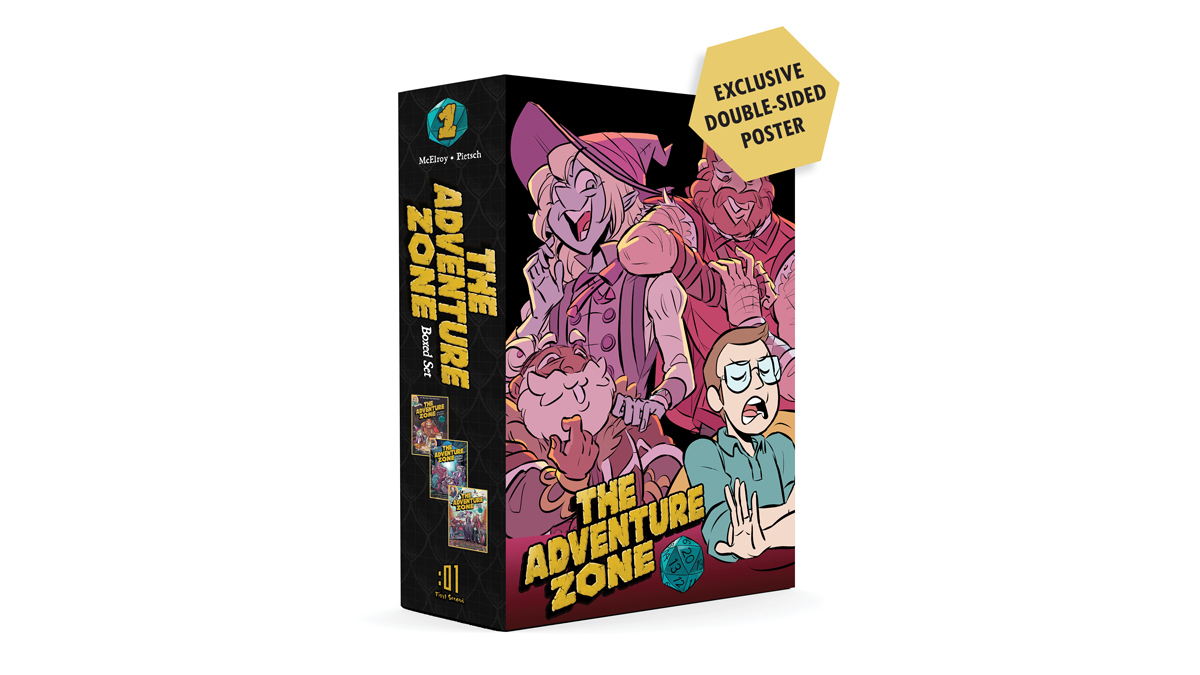 Image via amazon
The Adventure Zone podcast is a role-playing adventure story that is based on Dungeons and Dragons. It is hosted by the McElroy brothers and their father, which is just super wholesome. They turned their popular podcast into three graphic novels with all-new stories to enjoy.
Image via amazon
This book is based on the funny true-crime podcast, My Favorite Murder. The book continues in the podcast's steps but also talks about the author's lives and gives advice on self-defense and, well, how to not get murdered.
Image via BookShare