As we grow up, the meaning of books that stress the importance of friendship evolve. Children's books based on friendship are simple in nature, yet the message they leave behind can be incredibly profound, while books for younger and older adults based on friendship are more complex and tackle the moral and emotional qualities of relationships.
Nonetheless, both can leave you appreciating just what your friends mean to you a little more. Here are the two best books that portray true friendship.
Instead of just talking about how A.A. Milne's Winnie the Pooh, I feel like a series of quotes would be more appropriate.
"A friend is someone who helps you up when you're down, and if they can't, they lay down beside you and listen."
Image Via Movie Web
"If there ever comes a day when we can't be together, keep me in your heart, I'll stay there forever."
"How lucky I am to have something that makes saying goodbye so hard."
Image Via Bustle
"If ever there is a tomorrow when we're not together, there is something you must always remember: you are braver than you believe, stronger than you seem, and smarter than you think."
Image Via Fatherly
Some may say that he is merely a cartoon, or a bear of very little brain. Yet, he's an inspiration. He always reminds us how lucky we are to have the friends that we do.
The Harry Potter series of novels teaches us a handful of things, but I think its most powerful lesson is that of the importance of friendship.
Image Via Quiz Bliss
Throughout the seven books, it becomes very clear Harry, Ron and Hermione become the closest of friends. As the storyline gets darker and more mature, the situations they are in become more dangerous, thus they must prove to be there for each other when they're needed the most.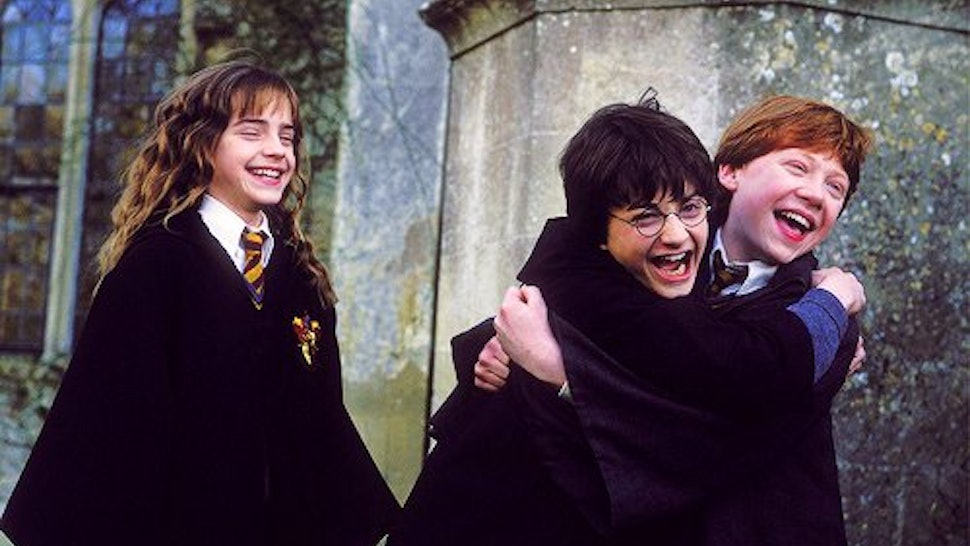 Image Via Bustle
Harry's narrative would not have been nearly the same without the powerful friendships he developed throughout the books. This is quite evident when they go searching for the Sorcerer's Stone and end up facing the series of tests. They make it to the end because of Harry's courage, Ron's loyalty, and Hermione's intelligence. From the start of the story, we see Harry and his friends making choices that make have happy and healthy social lives.
By choosing friends who you connect with intellectually, who you can be yourself with, and who respect and value your opinions, your friendships can become immensely powerful.
Featured Image Via Variety