With all the buzz surrounding the new film adaptation of Scary Stories to Tell in the Dark, horror fans are on the hunt for the next quick read sure to give them nightmares. If you raced through the three part phenomenon and can't wait for the movie to come out, here are five more chilling short stories that don't need a film adaptation or the length of a novel to send shivers down your spine.
"The Grey Woman" by Elizabeth Gaskell
Written in the 1980s, Gaskell's chilling tale of ghosts, love and runaways continues to terrify readers even decades later. The story follows a traveler who arrives at an inn in Germany and learns the dark secret of a portrait of a beautiful woman she sees on the wall. Very Dorian Gray-esque, pictures and portraits are not always how they appear and they never seem to tell the full story…
2. "The Lottery" by Shirley Jackson
Jackson is a master of disturbing and uncomfortable short-form fiction. "The Lottery" may be her most imposing work; you will not be able to stop thinking about this story. With many short film adaptations, every time you revisit this story, it gets more and more chilling. Jackson transports her readers into a world where the unthinkable happens and you just have to play along and accept it.
3. "The Tell Tale Heart" by Edgar Allan Poe
It would be wrong to speak of scary short stories without mentioning King Poe. Every short story he writes makes you feel like you suddenly live in a dark Victorian mansion and the rapping at your door simply won't stop. "The Tell Tale Heart" is no different. Shorter than most of his other stories, it doesn't sacrifice any of the suspense and anticipation of Poe's writing. You can't help but feel your heart rate rise with every word you read.
4. "The Husband Stitch" by Carmen Maria Machado
Machado's story may not have ghosts or demons, but the seemingly innocent relationships she paints end with a shock. She manages to tie up love, suspense and disturbing imagery all up into one. Her story has quickly become a classic, yet warrants rereads upon rereads as you forget the beautiful imagery leading up to the inevitable ending.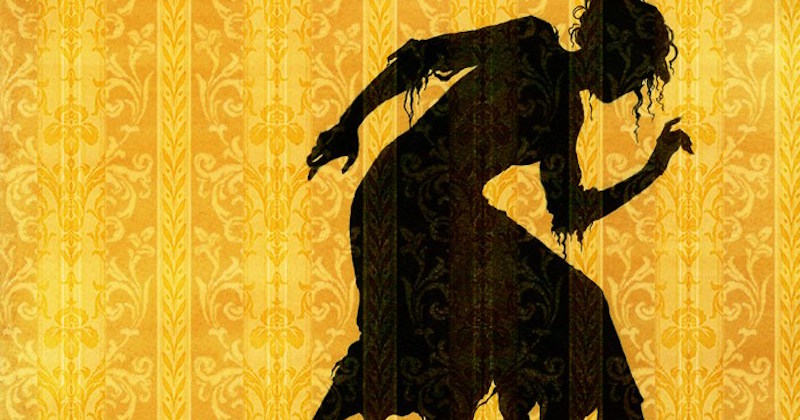 5. "The Yellow Wallpaper" by Charlotte Perkins Gilman
"The Yellow Wallpaper" tells the story of insanity and derangement in seemingly ordinary instances. You won't be able to see the color yellow in the same way ever again. Although it definitely led to many "women are crazy" stereotypes, Gilman dives deep into emotional turmoil and how that can be the basis for amazing horror short fiction.
Featured Image via Thrillist