Reading is fabulous, but sometimes, everyone craves good live storytelling. Storytelling *literally* brings a tale to life and adds a whole new experience you didn't know was possible. The characters are suddenly more real and the plot more exciting. I'll never forget the first time I heard the Harry Potter books on tape. They truly transported me into the wizarding world and I wanted nothing more than to stay forever. While recent events may have changed our plans for the foreseeable future, if there's one thing we know, it's that stories never leave us.
Podcasts have quickly become a popular media platform, and we are here for it! There are podcasts on endless topics, but there is a special little corner for us book lovers. Here's a list of our favorites. Happy listening!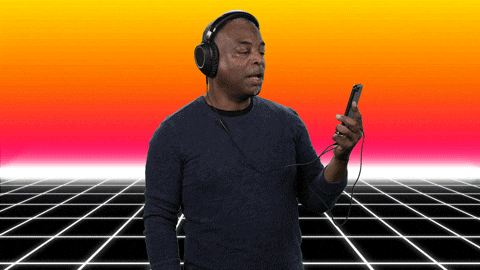 via giphy
1. Welcome to Night Vale
image via spotify
The town of Night Vale has its fair share of conspiracy theories, and every one of them turns out to be true. This is a great listen if you love spooky small-town stories where everything seems a bit too coincidental. There are tons of episodes for this one, so you are all set for a rainy day.
2. The Mortified Podcast
image via stitcher
Do you have your elementary school diary tucked into the deep, dusty crevices under your bed because you will never, never allow anyone to find it? It's just too embarrassing. Well, you're not alone. And actually, yours may not be as embarrassing (or uncommon) as you think. The Mortified Podcast has real people reading their real journal entries, and let me tell you, they are amazing. This podcast is great for when you need a pick-me-up or just want to have a good time.
3. Risk!
image via stitcher
Another fun one! Along a similar vein, this podcast asks people to tell unbelievably embarrassing stories; the kind you would be tempted to take to the grave. You'll be happy to just be a listener when you hear these awkward encounters!
4. Hello from the magic tavern
image via hello from the magic tavern
If you love musical theater, you'll love this one. This fun podcast has the likes of wizards and monsters in an interview setting with a few musical numbers sprinkled in.
5. LIMETOWN
image via vox
This podcast chronicles the fictional story of reporter Lia Haddock as she investigates the mysterious disappearance of hundreds of residents of Limetown a decade ago. Check this one out!
Featured Image via unsplash
Enjoying Bookstr? Get more by
joining our email list!
Bookstr is community supported. If you enjoy Bookstr's articles, quizzes, graphics and videos, please join our Patreon to support our writers and creators or donate to our Paypal and help Bookstr to keep supporting the book loving community.
Become a Patron!